Our Story
Founded in 2003 by Rebecca Crockett, Easywear Australia is a family business based in Perth. We specialize in the design, manufacture & retail of clothing for people with various disabilities and special needs who are cared for either at home or in care facilities.
The inspiration for Easywear came from having elderly relatives in care and experiencing the difficulty of sourcing appropriate clothing that was both functional and attractive.
Our garments are designed to make assisted dressing easier, quicker and less stressful for both our clients and their carers.  We also have a range of garments to facilitate independent dressing.
All our clothing and products are designed and manufactured locally.
Easywear started out as a small shop in Shenton Park but, very soon after that, created a website with an on-line shopping facility.  We now supply garments and products throughout Australia.  Our office is now in Malaga in the northern suburbs of Perth.
Not long after opening our shop in Shenton Park, we had a visit from a representative from the Parkinson's Association of WA who requested we make our Satin Insert Sheets.  These have proved to be a fantastic product that has been enormously popular for people with a range of conditions and problems and they are sold throughout Australia.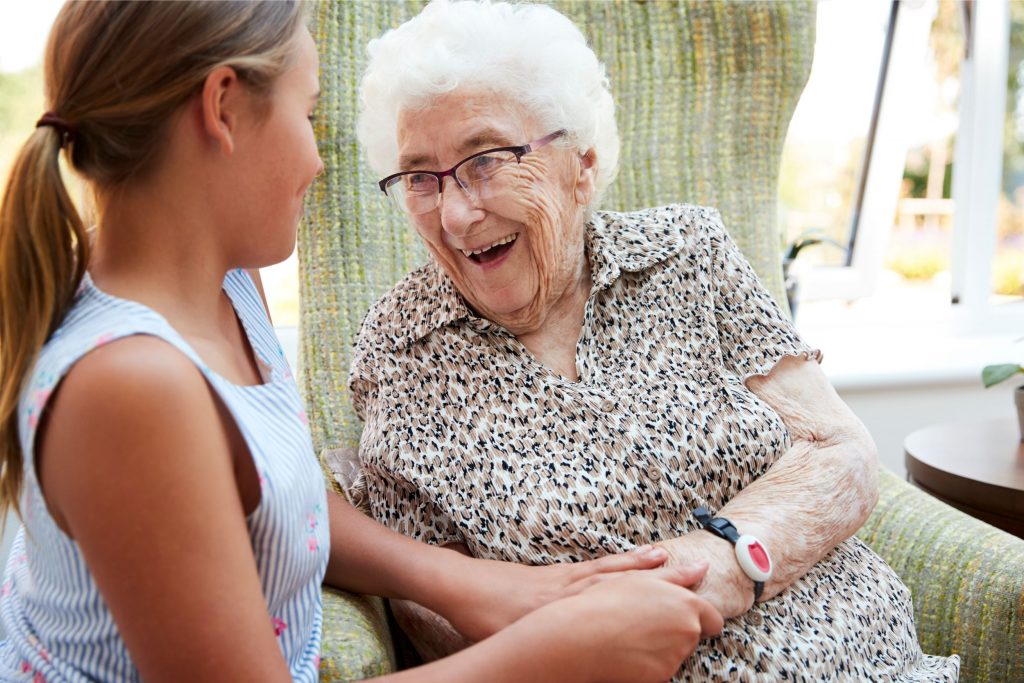 "Over my working career, I've been involved in various businesses, but I have to say that none of them have been as fulfilling and satisfying as Easywear.  I have enormous admiration and respect for my clients and look forward to continuing building relationships with my clients for many years to come."
Rebecca Crockett – Director
Code of Conduct
Easywear Australia operates under the following Code of Conduct.
Act with respect for individual rights to freedom of expression, self-determination, and decision-making in accordance with relevant laws and conventions.
Support and respect for people from culturally and linguistically diverse backgrounds, including Aboriginal and Torres Strait Islander people.
Communicate with clients to assist them to understand product information and make known their preferences, be inclusive and aware of the potential need for translation services or cultural support.
Respect the privacy of people with disability, complying with Commonwealth and State and Territory privacy laws.
Provide supports and services in a safe and competent manner with care and skill.
Where products are designed to be restrictive, check with the client to ensure proper approvals have been secured from relevant health professionals.
Act with integrity, honesty, and transparency.
Promptly take steps to raise and act on concerns about matters that may impact on the quality and safety of products and services.