Specialist Clothing for People with disabilities & special needs
We make dressing quicker and easier
Direct to the Public and Aged Care Facilities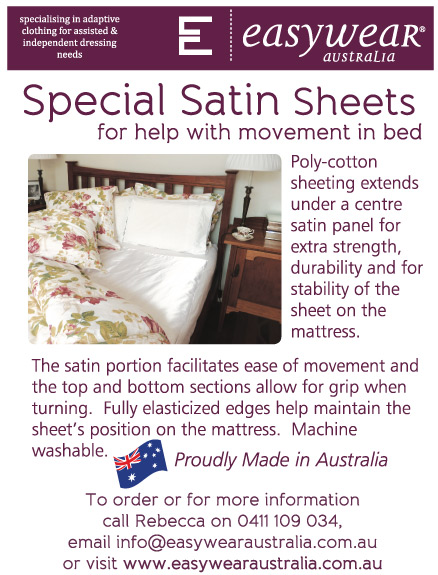 Easywear is still open for phone, email & internet orders. However, due to Covid19, our shop in Malaga is open by appointment only. We wish all our clients the very best in these difficult times.
EASYWEAR AUSTRALIA is a family owned and run business, based in Perth  providing clothing and products to clients throughout Australia.
We specialize in the design, manufacture & retail of clothing for people with various disabilities and special needs who are cared for either at home or in care facilities.  We also have a range of garments with a minimal number of fastenings which promote independent dressing.
All of our clothing and products are designed and manufactured in Western Australia.
If you have any queries or require further information on our products, we would love to hear from you.  Please don't hesitate to phone Rebecca on 0411 109 034 or email info@easywearaustralia.com.au.